National order of the arrow conference 2015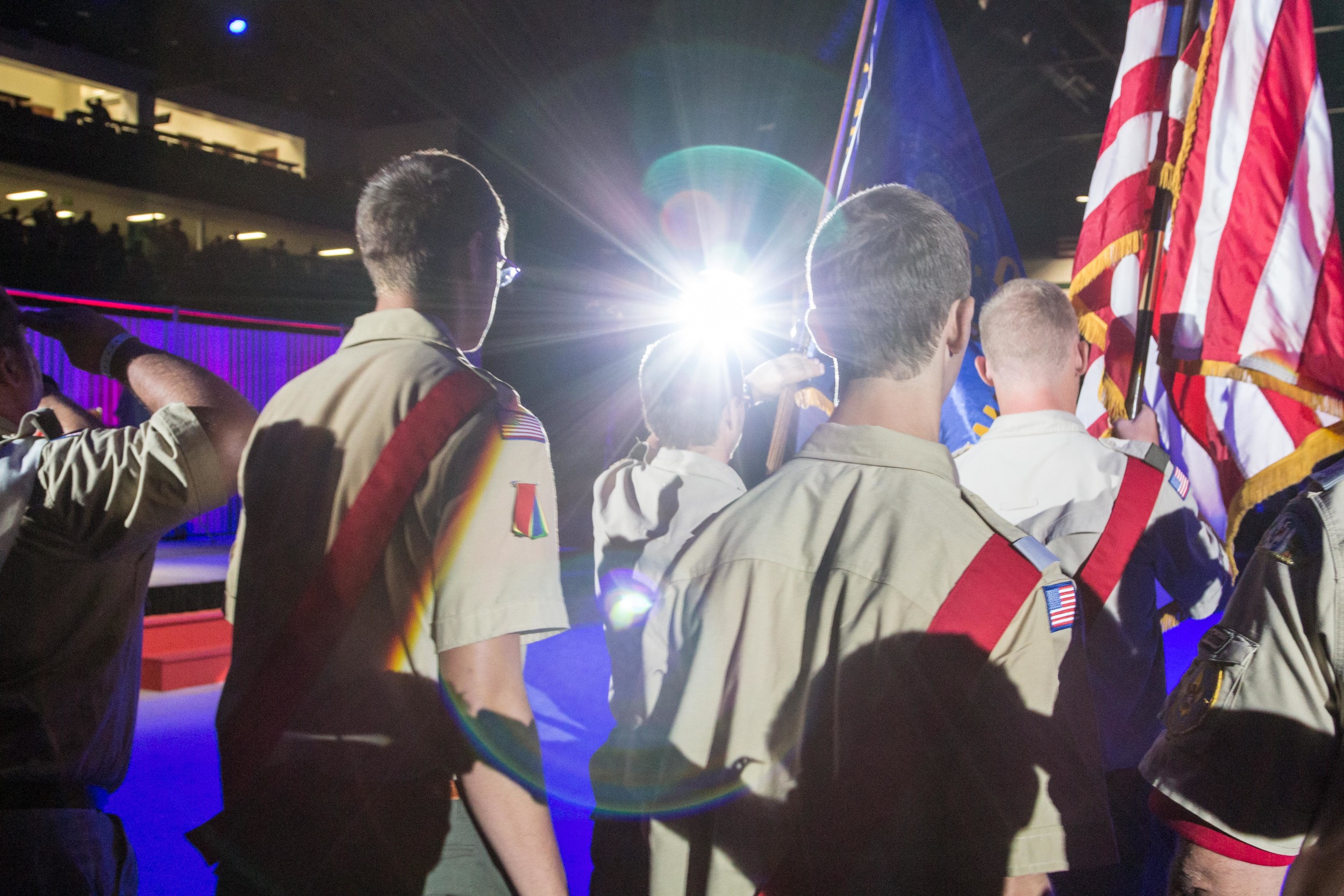 Michigan state university...
The National Order of the Arrow Conference (NOAC) for the Order of the Arrow, Boy Scouts of America at Michigan State University. The organization, founded in 1915, celebrated its 100th anniversary in 2015. Here, 15,000 Scouts and Scouters (Arrowmen) gathered for the largest conference in the service organization's history. Activities included: training cells, competitions and outdoor games, leadership opportunities and nightly shows during the week long event. Special guests included a concert by Maddy & Tae and a keynote speech by Dr. Robert M. Gates (former CIA director, Secretary of Defense, and then President of the Boy Scouts of America).